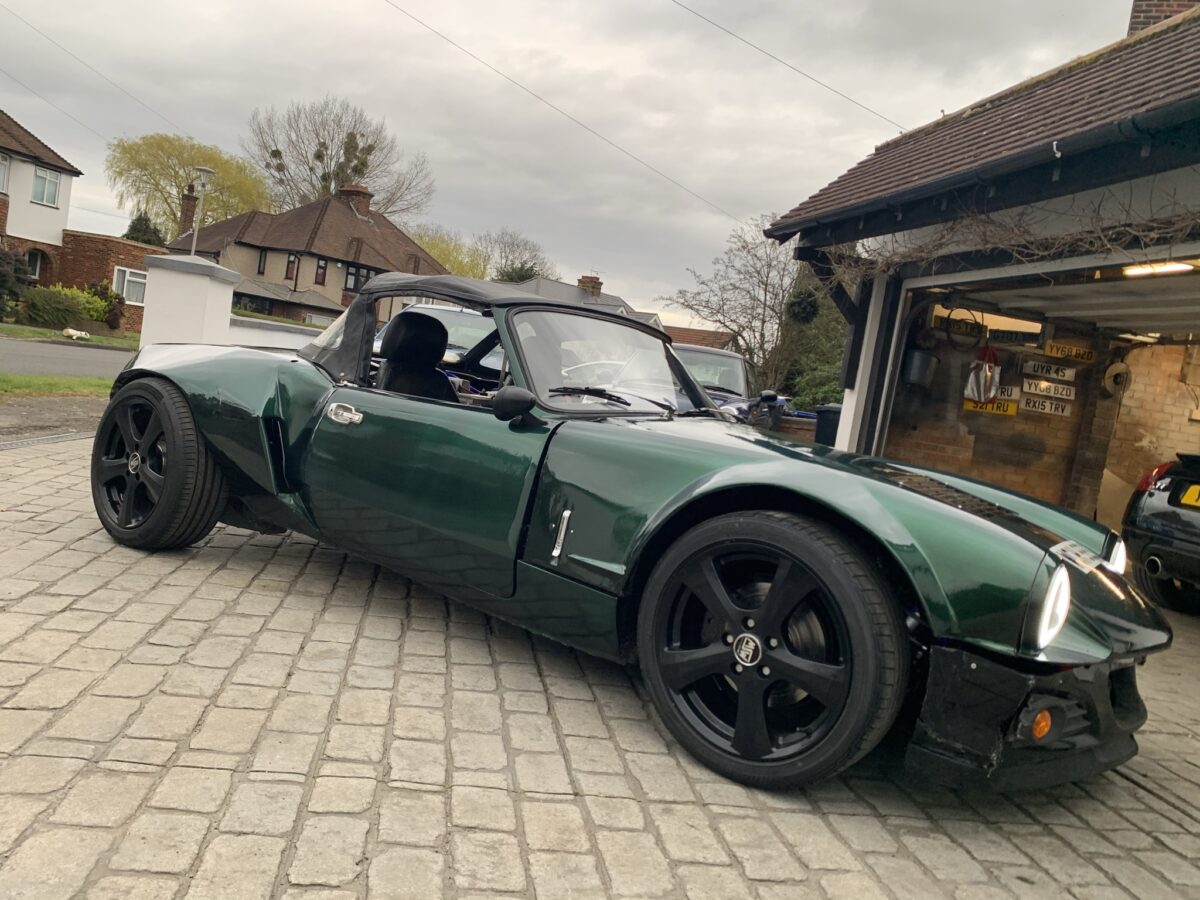 Engine, Gearbox and Chassis
The engine is a 1.8 turbo 20 valve Audi AWT engine from a VW Passat. It has variable valve timing and electric accelerator. When it first arrived to my house it was pouring oil from the sump, it genuinely looked like it had been cut from the donor car with a chain saw…
So new sump fitted, the engine must have been dropped quite hard at sometime, the aluminium was shattered.
The engine is mounted where the differential once fitted, 2 engine mounted are welded to the chassis and mated to an Audi Quattro rear differential carrier.
It fits so nicely, its almost like it was designed to sit there. I have only lost a little bit of the rear shelf in the car, the bit just behind the seats.
I had the body of the car on and off so many times!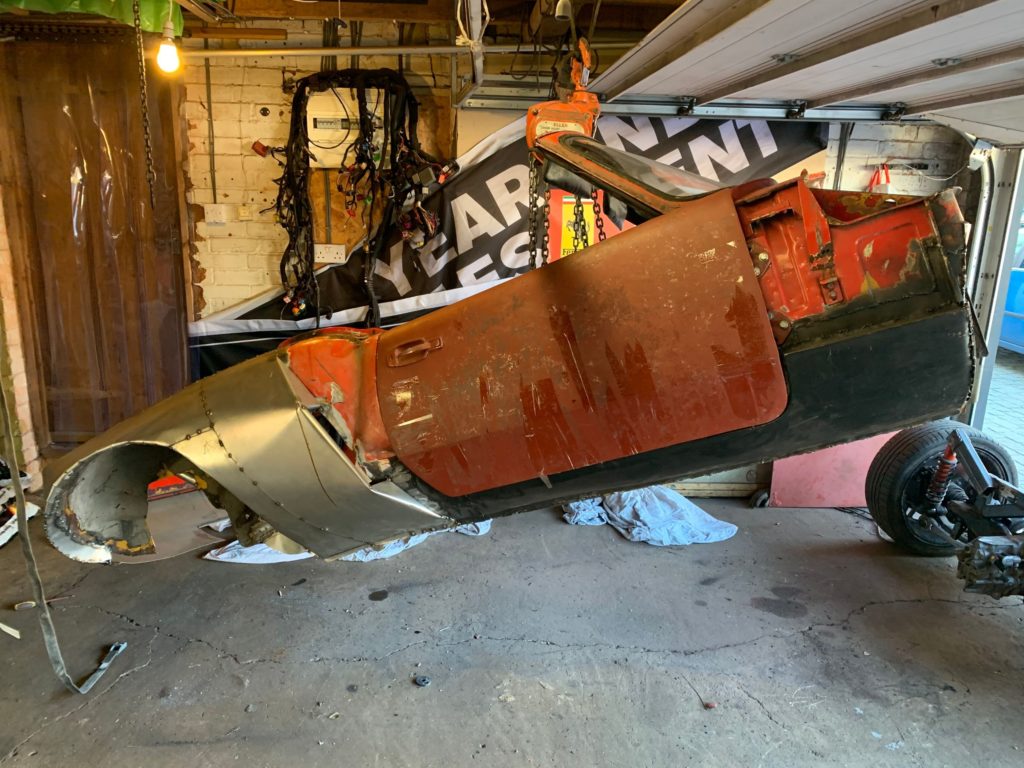 I then made a spaceframe engine cage to strengthen the rear of the body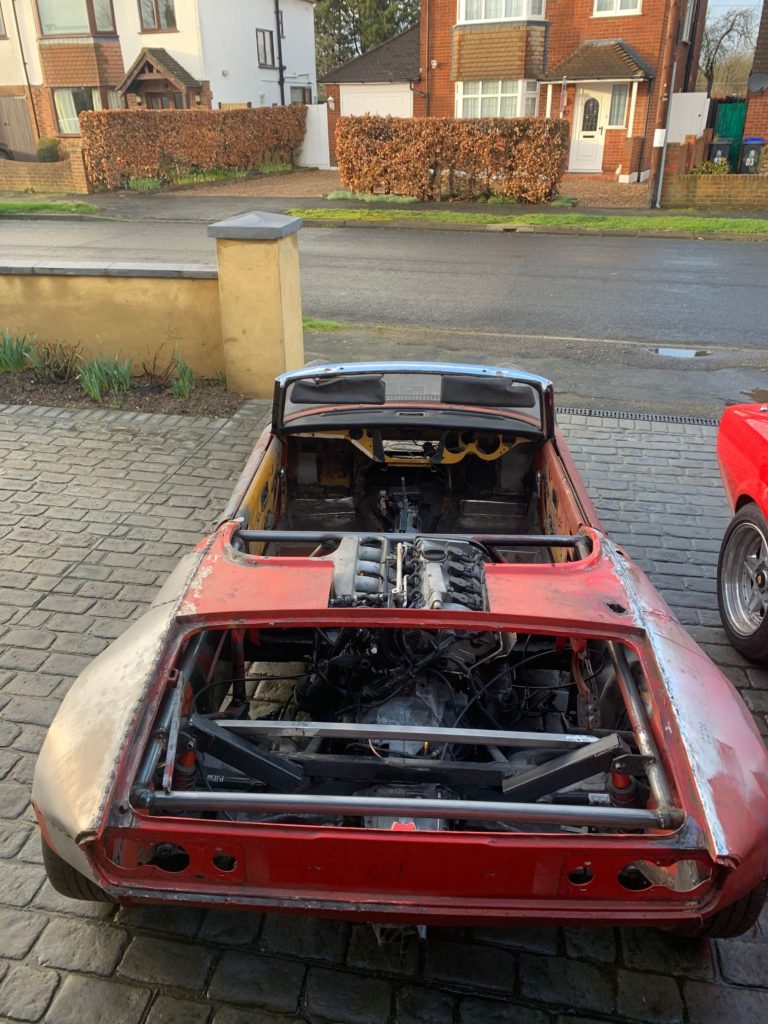 The gear selector linkages was an issue, in the end I used a VW Passat/Golf selector box with 2 boat morse cables.