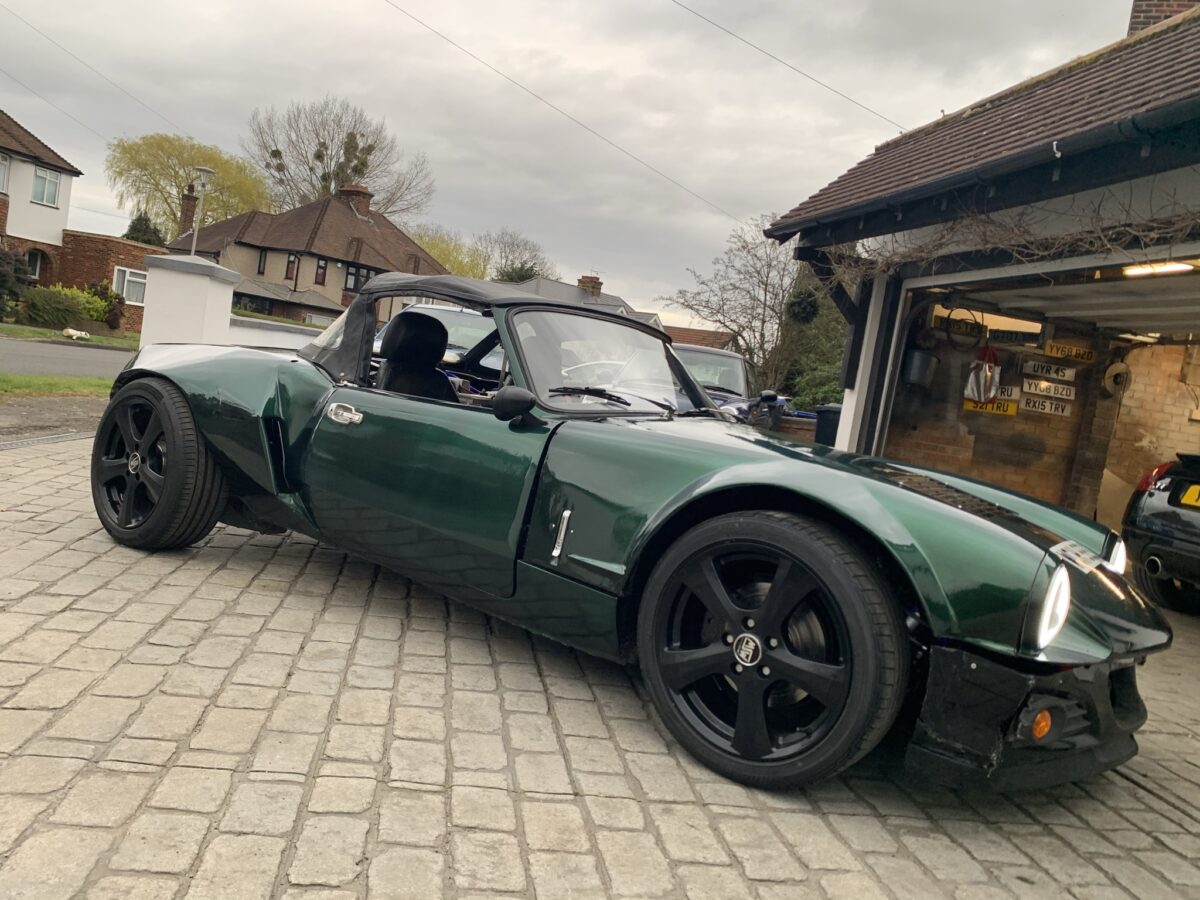 Electrics
I have 2 looms, the cockpit loom and the engine loom, the engine loom fits as you would expect, but the cockpit loom had the wiring for 4 doors, heated seats, rear windscreen and so much more…
First job was stripping out all the wiring i didn't need, that filled up one box, the second was to mate the Audi loom to the Spitfire ignition switch, then try and make it look OEM…
First job was to change the starter, that had seized solid as the magnets had shattered, then change the oil and filters and turn the key 🙂
As of 20/3/2020 – I'm now slowly going through all the other 1000s of wires.
Fuel sender
The fuel cell I have has a GM fuel sender this has a ohm range of 0 to 100 ohms, empty to full. The VW Passat cluster I am using has an ohm range of 50 empty and 350 full, so even when the tank is full the gauge only reads 1/4 full. You can buy adapters but they cost $$$£££!
I am a member of an Internet forum called All About Circuits (Visit All About Circuits) and I I asked the question there is anyone knew of a simpler way. A chap called Alec came up with the solution.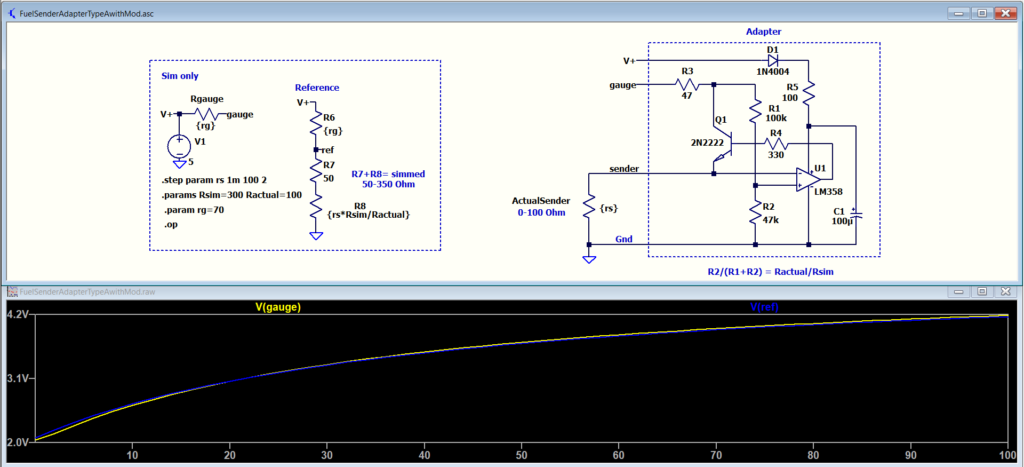 I struggled to buy the components initially, even on ebay the prices were high and i couldn'y but just the bits I wanted. Then I remembered Tandy, and I bought all the components for under £5.00
Making it was easy, even with my knackered eyes, and just for "completeness" I added a red LED light (all car electrics need a red LED light).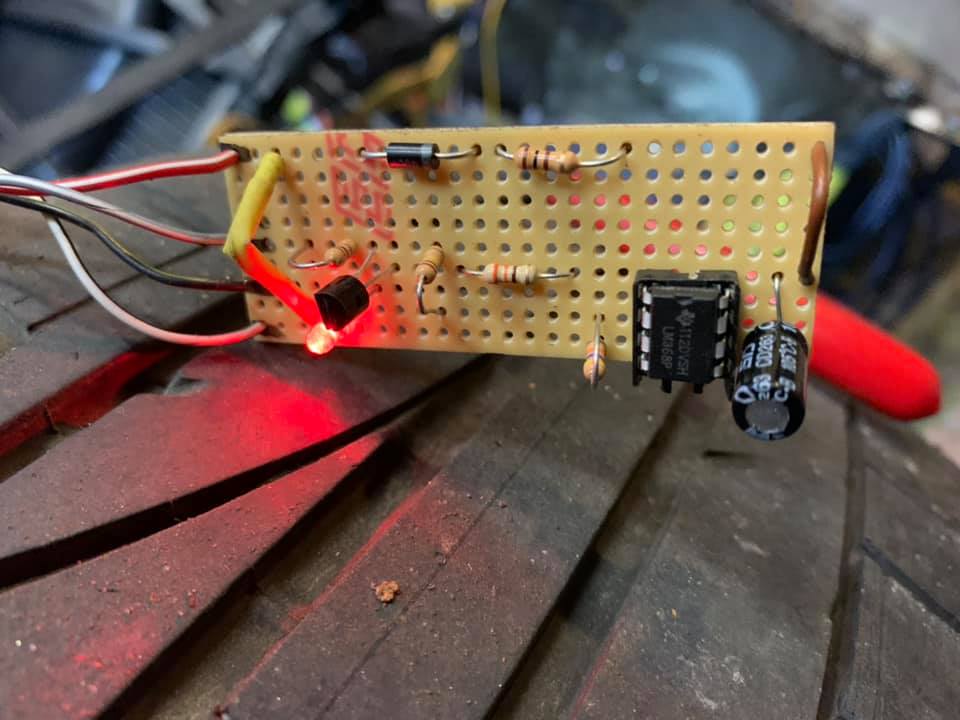 The little circuit works a treat. I can log into the dashboard cluster and see the gauge's readings, and full it reads 350 ohms, and empty 50.. so bang on.
Using a program called Tuner Pro, I edited the dash's binary to program the dash from its normal tank capacity of 65 litres to the new capacity of 20 litres, and it all works. Even the fuel range works, the dash now shows with a full tank I have a 105 mile range. (not sure how accurate that is..
Lights
I have fitted all the lights now, at the front I have used LED sealed units with lower landrover indicators. The LED lights are fab! really bright..
I used the original Audi/VW wiring colours and size (1mm and 1.5mm) and extended to the front and rear. At the rear I have used Alfa 156 tail lights, they fit nicely along the back and "wrap" nicely around the rear to the extended wheel arches.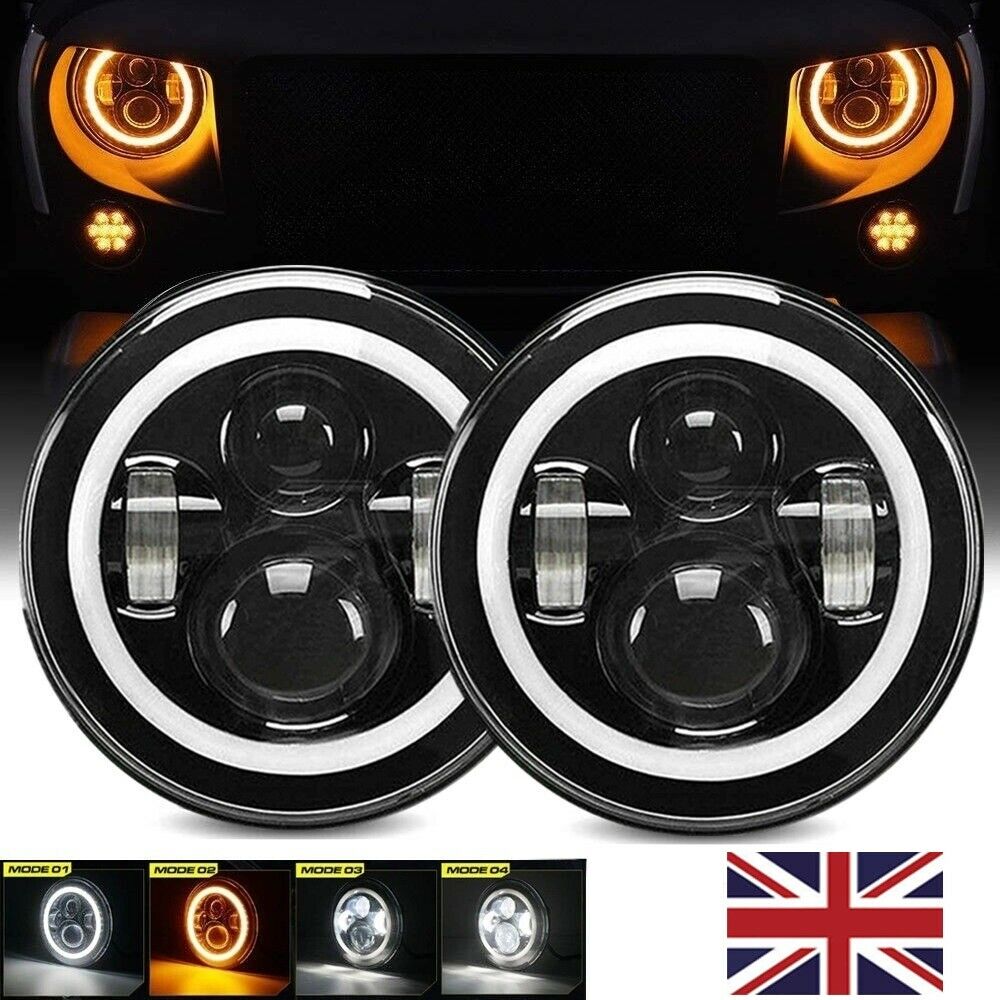 The biggest issue I had with the lights was turning them off! for some reason they turned on with the ignition and that was that. All the wiring looked right, I traced the wiring through time after time, but still I couldnt get the lights to turn off. Also the side lights only worked one side or the other.
So I bought another headlight switch and BOOM, I have lights that work as they should 🙂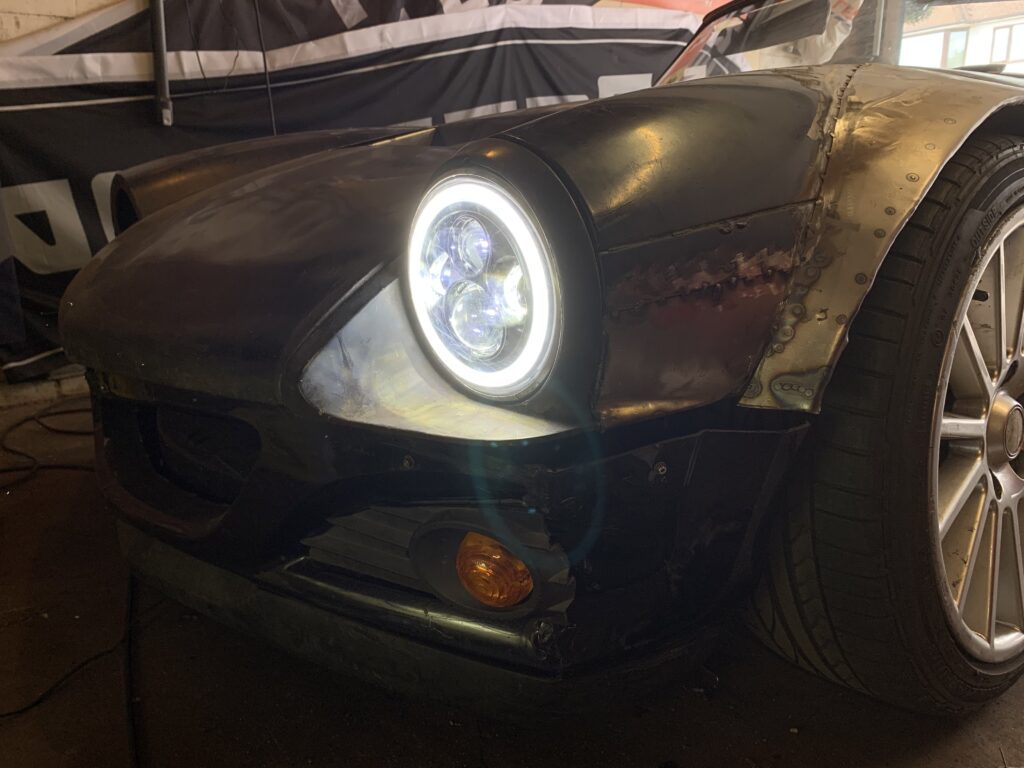 The LED lights also have built in indicators, but I think for now I will just use the lower ones I fitted, When the car has an MOT I will fit round fog lights in the spoiler/bumper and turn the LED indicators on.